Are you dreaming of a luxurious vacation in the United States? Look no further! In this article, we will take you on a journey to discover the top 10 luxury destinations that will fulfill your wildest vacation dreams.
From the glitz and glamour of Las Vegas to the serene beauty of Hawaii's luxury resorts, these destinations offer an extravagant escape from reality.
Imagine yourself strolling down the famous Las Vegas Strip, surrounded by towering hotels and vibrant lights. Las Vegas is renowned for its opulent casinos, world-class entertainment shows, and high-end dining experiences. Whether you're looking to try your luck at the blackjack table or indulge in a relaxing spa treatment, this city has it all.
And let's not forget about Hawaii's breathtaking luxury resorts. Picture yourself lounging by the pool with a tropical drink in hand, as you soak up the sun and admire the stunning ocean views. With their impeccable service and luxurious amenities, these resorts are truly a slice of paradise.
So get ready to pamper yourself and embark on a dream vacation filled with indulgence and relaxation in some of America's most exclusive destinations.
Exploring the Extravagance of Las Vegas
Get ready to indulge in the opulence and grandeur of Las Vegas, where dreams become reality.
As you step into this breathtaking city, you'll be surrounded by a world of luxury and extravagance.
Las Vegas is renowned for its unparalleled shopping experience, offering a plethora of high-end boutiques and designer stores that cater to every fashion enthusiast's desires.
From the upscale Forum Shops at Caesars Palace to the exclusive Crystals at CityCenter, you'll find yourself immersed in a haven of luxury shopping in Las Vegas.
Whether you're looking for iconic brands or unique designer pieces, Las Vegas has it all.
But luxury doesn't stop at shopping alone; it extends to the extravagant entertainment options that await you in this vibrant city.
Las Vegas is famous for its world-class shows featuring mesmerizing performances by talented artists from around the globe.
Prepare to be dazzled by breathtaking acrobatics, mind-blowing magic acts, and stunning musical productions that will leave you awestruck.
From Cirque du Soleil shows to Broadway-caliber performances, there's no shortage of extravagant entertainment in Las Vegas.
So sit back, relax, and let yourself be swept away by the sheer magnificence of it all as you experience the ultimate dream vacation in this luxurious paradise called Las Vegas.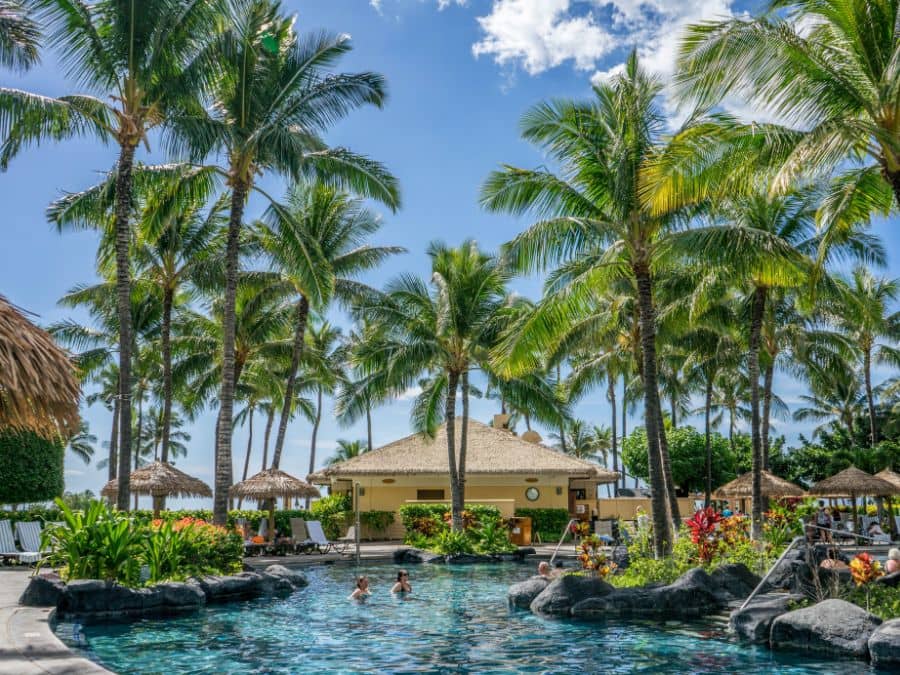 Indulging in the Beauty of Hawaii's Luxury Resorts
Immerse yourself in the breathtaking beauty of Hawaii's luxurious resorts and experience a paradise unlike any other. Hawaii is renowned for its stunning landscapes, pristine beaches, and warm hospitality.
When it comes to luxury, this tropical haven knows how to exceed your expectations. With exclusive access to private beaches, you can bask in the sun while enjoying the serenity of your surroundings. Whether it's lounging on a secluded stretch of sand or taking part in water activities such as snorkeling or paddleboarding, Hawaii's private beaches offer an unparalleled level of relaxation and tranquility.
In addition to the idyllic beaches, Hawaii also boasts luxury spa retreats that cater to your every need. These retreats are designed to provide ultimate rejuvenation and pampering experiences. From soothing massages to indulgent facials, you can unwind and let go of all your stresses in these serene havens.
The spas often incorporate traditional Hawaiian techniques and natural ingredients into their treatments, leaving you feeling refreshed and revitalized. With world-class amenities and expert therapists at your service, these luxury spa retreats will transport you into a state of pure bliss.
Whether you choose to spend your days soaking up the sun on private beaches or being pampered at a lavish spa retreat, Hawaii offers an unforgettable luxury vacation experience that'll leave you feeling truly spoiled.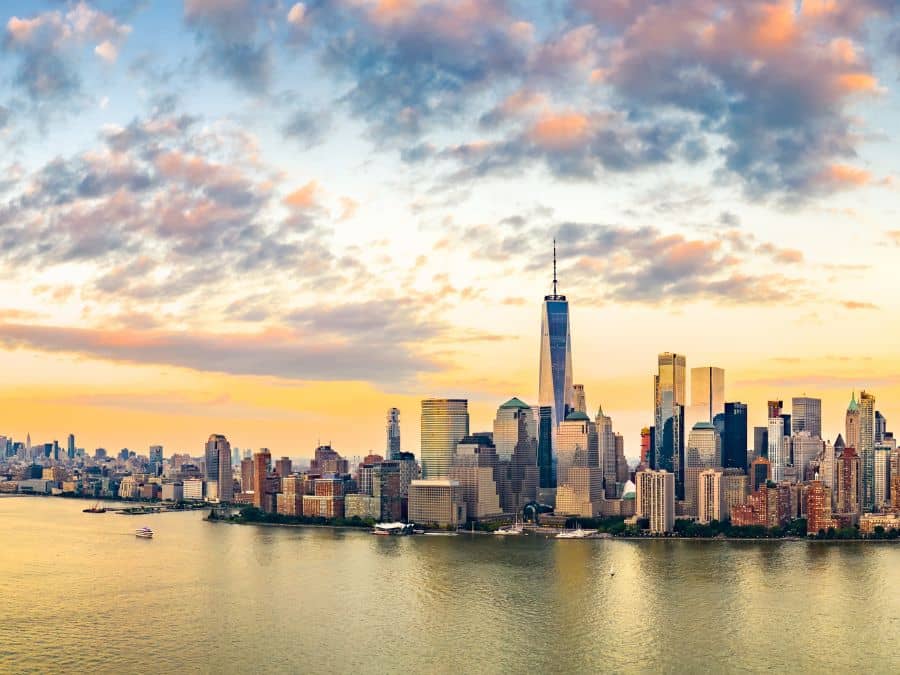 Experiencing the Glamour of New York City
Embrace the glitz and glamour of New York City like never before. When it comes to luxury shopping, the city that never sleeps has it all.
From Fifth Avenue's iconic designer stores to trendy boutiques in SoHo, New York offers a paradise for fashion enthusiasts. Indulge in high-end brands and exclusive collections as you explore the bustling streets filled with renowned flagship stores. Whether you're looking for a statement piece or searching for the latest fashion trends, New York City is sure to satisfy your craving for luxury shopping.
In addition to its vibrant fashion scene, New York City also boasts an array of fine dining experiences that will leave your taste buds yearning for more. From Michelin-starred restaurants helmed by world-renowned chefs to hidden gems serving up innovative cuisine, there is no shortage of culinary delights in this cosmopolitan city. Savor delectable dishes prepared with impeccable precision and paired with exquisite wines from around the world. Whether you're seeking a romantic dinner overlooking Central Park or a trendy hotspot in Manhattan's Meatpacking District, New York offers a diverse dining landscape that caters to every palate.
Embrace the glitz and glamour of New York City as you indulge in luxury shopping and embark on unforgettable fine dining experiences. Let this vibrant city captivate your senses and create cherished memories that will last a lifetime.
Relaxing in the Lap of Luxury in Beverly Hills
Nestled in the heart of Southern California, Beverly Hills offers a tranquil escape where you can unwind and indulge in opulent relaxation.
Known for its luxurious shopping experiences, Beverly Hills is a paradise for those seeking high-end fashion and exclusive designer boutiques. Take a leisurely stroll down Rodeo Drive, where world-renowned brands like Gucci, Chanel, and Louis Vuitton line the streets, beckoning you to step inside their elegant storefronts.
Immerse yourself in the glamorous atmosphere as you peruse the latest fashion trends and perhaps even spot a celebrity or two indulging in their own retail therapy.
But luxury isn't just limited to shopping in Beverly Hills; it extends to every aspect of your stay. From lavish accommodations at five-star hotels like The Beverly Hills Hotel or The Peninsula Beverly Hills to rejuvenating spa treatments that will leave you feeling pampered from head to toe, this city knows how to cater to your every desire.
After a day of exploring all that Beverly Hills has to offer, unwind by lounging poolside at one of the many extravagant rooftop pools with stunning views of the city skyline. Soak up the sun while sipping on handcrafted cocktails and relish in the effortless sophistication that defines this iconic destination.
In Beverly Hills, luxury is not just an option; it's a way of life.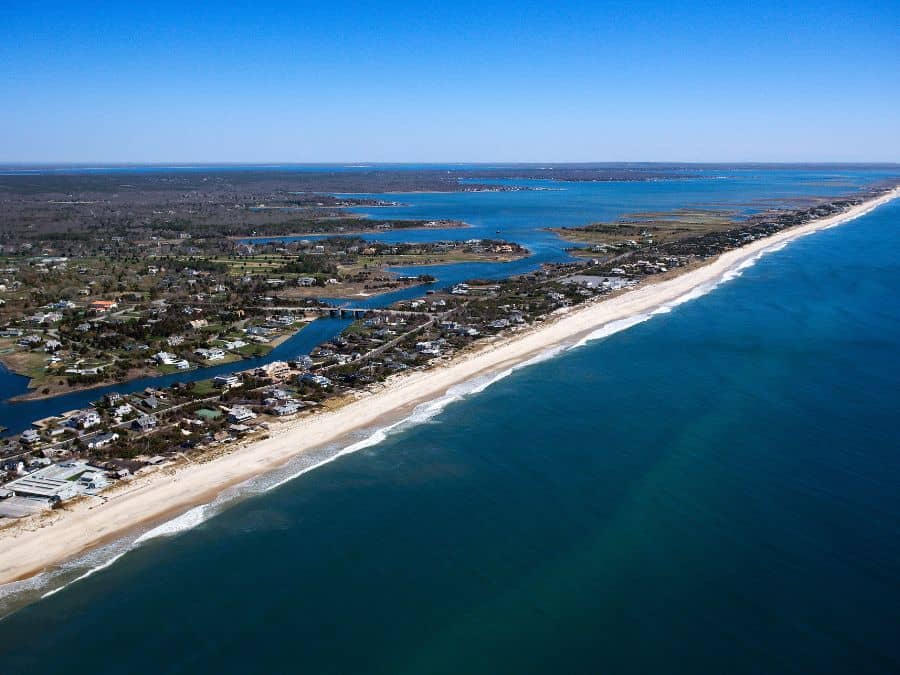 Escaping to the Serenity of the Hamptons
Escape to the serene and picturesque Hamptons for a much-needed getaway. Nestled along the eastern coast of Long Island, this luxurious destination offers an idyllic beachfront retreat that will leave you feeling relaxed and rejuvenated.
Imagine waking up to the sound of crashing waves and soaking in breathtaking views from your private balcony. The Hamptons boast some of the most exclusive and opulent accommodations, where every detail is designed to provide you with ultimate comfort and tranquility. From elegant villas to boutique hotels, there are plenty of options to choose from, ensuring that your stay is nothing short of extraordinary.
When it comes to dining experiences, the Hamptons offer a wide array of upscale restaurants that will tantalize your taste buds. Indulge in fresh seafood delicacies while enjoying panoramic ocean views or savor delectable farm-to-table dishes prepared by world-renowned chefs. From intimate candle-lit dinners to trendy beachside eateries, there is something for every culinary enthusiast. Immerse yourself in the local flavors and take pleasure in exceptional service that accompanies these fine dining establishments.
If you're seeking a luxurious escape filled with beachfront retreats and upscale dining experiences, look no further than the Hamptons. With its serene ambiance and stunning natural beauty, this destination promises a dream vacation like no other. So pack your bags, unwind on pristine sandy beaches, indulge in gourmet cuisine, and let all your worries fade away as you immerse yourself in the serenity of this remarkable haven.
Whether you choose to bask in the warm sun or explore the vibrant underwater world through snorkeling and diving, the tranquility of the Hamptons will transport you to a state of pure bliss.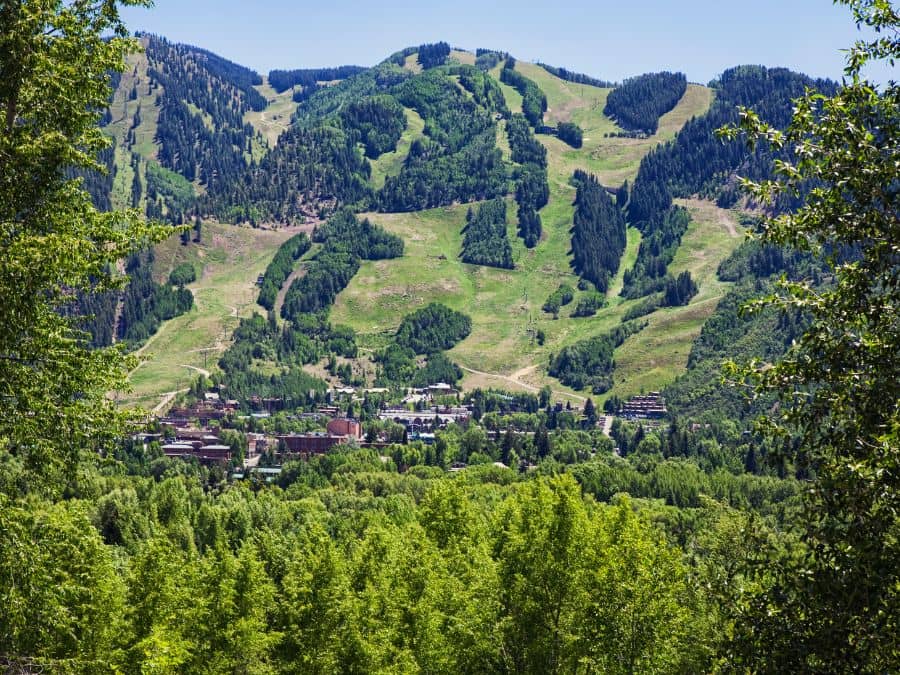 Discovering the Opulence of Aspen, Colorado
Explore the lavishness of Aspen, Colorado, a destination that exudes opulence and offers an enchanting escape into the heart of nature.
Nestled in the Rocky Mountains, Aspen is renowned for its luxury ski resorts and world-class amenities. Whether you're an avid skier or simply seeking a high-end retreat, this picturesque town has something to offer everyone.
Aspen boasts some of the most exclusive ski resorts in the United States. Imagine gliding down pristine slopes surrounded by snow-capped peaks, as you indulge in unparalleled luxury at renowned accommodations such as The Little Nell or Hotel Jerome. After a day on the slopes, unwind by cozying up next to a roaring fireplace or treating yourself to a spa session that'll leave you feeling rejuvenated and pampered.
But Aspen isn't just about winter sports; it also offers a haven for those who love high-end shopping. Stroll along the charming streets lined with designer boutiques, art galleries, and upscale shops. From Gucci to Prada, you'll find all your favorite luxury brands within reach. Indulge in some retail therapy before dining at one of the town's award-winning restaurants where gourmet cuisine awaits.
Aspen is more than just a winter wonderland; it's an extravagant destination that caters to those seeking both adventure and indulgence. With its luxury ski resorts and high-end shopping options, this Colorado gem promises an unforgettable vacation filled with opulence and natural beauty.
So pack your bags and prepare to immerse yourself in the splendor of Aspen's breathtaking landscapes and luxurious offerings.
Unwinding in the Luxurious Napa Valley
If you've had your fill of the snow-capped peaks and thrilling winter sports in Aspen, it's time to head to a different kind of luxury destination – Napa Valley.
This stunning region is known for its world-class wineries and breathtaking vineyards, making it the perfect place to unwind and indulge in the finer things in life.
Imagine yourself strolling through picturesque vineyards, with rows upon rows of lush grapevines stretching out before you. The air is crisp and filled with the sweet scent of grapes ripening in the sun.
As you explore the various wineries, you have the opportunity to partake in wine tastings, where expert sommeliers guide you through a selection of exquisite wines. From bold reds to delicate whites, each sip transports you to a world of flavors and aromas that delight your senses.
But Napa Valley isn't just about wine tasting. For those seeking a truly unforgettable experience, why not take to the skies on a hot air balloon ride?
As you gently float above the valley, surrounded by panoramic views of rolling hills covered in vineyards, you can't help but feel a sense of awe and tranquility. The early morning light casts a golden glow over the landscape below as you soar higher into the sky.
It's an experience that will leave you breathless and create memories that will last a lifetime.
So if relaxation and indulgence are what you seek on your dream vacation, look no further than Napa Valley – where wine tasting and hot air ballooning combine for an unforgettable luxury getaway.
LUXURIOUS Destinations in the United States for a Dream Vacation
In conclusion, you've just learned about the top 10 luxury destinations in the United States for a dream vacation. From the extravagant Las Vegas to the beautiful resorts of Hawaii, there is no shortage of opulence and indulgence. Whether you're looking for glamour in New York City or relaxation in Beverly Hills, these destinations offer something for everyone seeking a luxurious escape.
So why wait? Treat yourself to a trip of a lifetime and immerse yourself in the lap of luxury. Experience the serenity of the Hamptons or discover the opulence of Aspen, Colorado. Unwind in the luxurious Napa Valley and let all your worries melt away.
With these incredible destinations at your fingertips, it's time to start planning your dream vacation today!